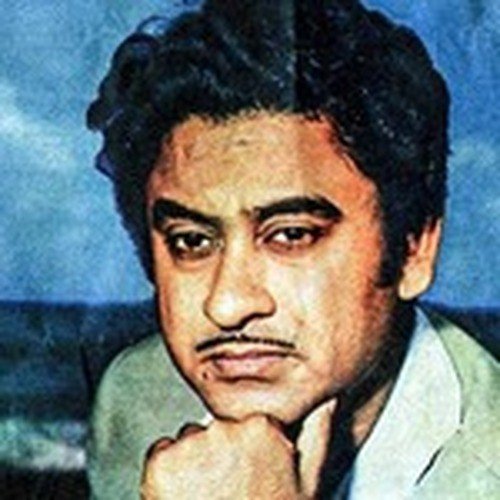 Some content courtesy of Wikipedia.
Born
August 4, 1929
Introduction
Kishore Kumar, the legendary singer of his times enthralled music lovers with his melodious voice and immortal songs. Kishore Kumar was one of the most popular Indian film playback singer, actor, lyricist, composer, producer, director, screenplay writer and scriptwriter. He sang in many Indian languages including Bengali, Hindi, Marathi, Assamese, Gujarati, Kannada, Bhojpuri, Malayalam, Oriya and Urdu. We all remember him for immortal songs like "Roop Tera Mastana, Mere Saamne Wali Khidki Mein, Chalte Chalte Mere Ye Geet Yaad Rakhna, Mere Sapno Ki Ranki Kab Ayyegi Tu and Kabhi Alvida Na Kehna."
Early life
Born into a wealthy Bengali family, with his father coming from a lineage of lawyers, Kishore Kumar's elder brother, Ashok Kumar, helped him gain entry into Bollywood and wanted him to become an actor. Kishore however remained adamant about being a singer. He started his career as a chorus singer at the Bombay Talkies and made his debut in filmdom with his appearance in the 1946 film called Shikari. Soon, composer Khemchand Prakash gave him a chance to sing Marne ki duayen kyon mangu for the 1948 film Ziddi. Although he got offers for many roles at that time, he finally opted for the role of hero in the 1951 Bombay Talkies film Andolan that was directed by Phani Majumdar. He then went on to star in Hrishikesh Mukherjee's debut film Musafir in 1957. Music director Salil Chowdhury was initially dismissive of Kishore's singing ability as he had no formal music training, but gave him a chance to sing Chhota sa ghar hoga (which was originally supposed to be sung by Hemant Kumar) for the 1958 film Naukri. He then went on to star in several films like New Delhi, Asha, Chalti ka Naam Gaadi, Half Ticket and Padosan (1968). SD Burman spotted Kishore's singing talent during the making of the 1950 film Mashaal. While visiting the Kumar House he noticed Kishore emulating KL Saigal. While complimenting Kishore, SD told him to develop a style of his own, which he did based on the yodeling style he had heard from the records of Tex Morton and Jimmie Rogers, which had belonged to his brother.
His Antics
Kishore Kumar was paranoid about not getting payments, he would sing only after his secretary confirmed he had received payment. When a director once questioned him about his makeup, he said that as he had received only half payment so he had put on half makeup. On another occasion, when shooting had started for the movie Bhai Bhai, he told director MV Raman, Paanch Hazzar Rupaiya! (five thousand rupees) and somersaulted out of the studio, refusing to act. When he was owed money by producer RC Talwar, he would visit the latter's house every morning shouting Hey Talwar, de de mere aath hazaar ( hey Talwar, give me my eight thousand!) until he was paid. Once, a producer got a court decree that Kishore Kumar must follow the director's orders, and Kishore refused to alight from his car until the director ordered him. During a car shoot of the film Khandala, he kept on driving because the director had forgotten to say 'Cut.'
Kishore had even put a sign on his Warden Road flat saying "Beware of Kishore" so when producer director HS Rawali came to make his payment late, he took the payment and when Rawali got up to shake his hand, he took the Rawali's hand and bit it. When asked for an explanation he pointed to the sign and said "Didn't you read the sign?" The 1971 film Anand was originally supposed to star Kishore Kumar and Mehmood Ali in lead roles. However, director Hrishikesh was driven away by Kishore's gatekeeper as Kishore had instructed the gatekeeper to drive away Bengalis. Consequently, even Mehmood was driven away, leading newcomers Rajesh Khanna and Amitabh Bachchan's entry into the film. A financier called Kalidas Batvabbal was fed up with Kishore's non-cooperation in the film Half Ticket, and reported Kishore to the Tax authorities. Subsequently, the Tax authorities raided Kishore's house. Kishore invited Batvabbal to his home for a chat and locked him in the cupboard for two hours. After releasing Batvabbal, Kishore told him "Don't ever come to my house again."
However his, 'no money, no work' principle took a back seat when he recorded for free for films produced by Rajesh Khanna and Danny Denzongpa, even when producers offered payment. Kishore told Pritish Nandi in an interview that he had no friends and preferred talking to his trees. He even introduced some reporters to his trees by their names as his closest friends.
Last Years
Although in the 1980's he produced and directed films like Door Wadiyon Mein Kahin (his last appearance as an actor) , Zindagi (1981), the last years were tumultuous, as he had to sing on stage shows to pay off his tax arrears. He had stopped singing for Amitabh Bacchan as Amitabh refused to be a guest actor for his film Mamta Ki Chhaon, he did record a song Aaya Aaya Toofan for the film Toofan. He had suspended his singing for Mithun Chakraborty after Yogeeta Bali had divorced him and married Mithun. He relented and later sang in Mithun's films like Waqt Ki Awaz (Ladki Akeli Tu with Asha Bhosle). In fact, his last song was for Waqt Ki Awaz wherein he sang a duet with Asha Bhosle called Guru Guru, the day before he died on October 13, 1987.
Leena Chandavarkar, his last wife recalls his end rather poignantly: "I heard him moving furniture in the next room. I went to see what was happening and found him lying on the bed. He said, 'I'm feeling weak'. But when I ran to call the doctor he got angry and said, 'If you call the doctor, I'll get a heart-attack'. Those were his last lines. His eyes were wide open and he was breathing out. I thought he was fooling, as was his nature. But that was the end."
Songs of Kishore Kumar
Kishore went on to record for several films like Dev Anand's movies - Mummiji (1954), Taxi Driver( 1954), House No 44 (1955), Funtoosh (1956), Nau Do Gyarah (1957), Paying Guest (1957), Guide (1965), Jewel Thief (1967), Prem Pujari (1970), and Tere Mere Sapne (1971).
Some of his memorable songs included Maana Janaab Ne Pukara Nahin from Paying Guest, Hum Hain Rahi Pyar Ke from Nau Do Gyarah and Ai Meri Topi Palat Ke Aa from Funtoosh, and Ek Ladki Bheegi Bhaagi Si and Haal Kaisa Hai Janaab Ka from Chalti Ka Naam Gaadi. He gained immediate recognition from Gaata Rahe Mera Dil from the film Guide.
His duets with Asha Bhosle were Chod Do Aanchal ( from Paying Guest), Ankhon Mein Kya Ji (Nau Do Gyarah), Haal Kaisa Hai Janaab Ka and Paanch Rupaiya Baara Aana (Chalti Ka Naam Gaadi) and Arre Yaar Meri Tum Bhi Ho Gazab (Teen Deviyan). Soon, music director C Ramachandra took him up for songs like Eena Meena Deeka for the 1957 film Aasha. Kishore also sang Nakhrewali for the 1956 film New Delhi, C.A.T. Cat Maane Billi, Hum to Mohabbat Karega for the 1958 movie Dilli Ka Thug and Cheddo Na Meri Zulfien for the 1964 film Ganga Ki Laheren. He also wrote the lyrics and composed the music for Main Hoon Jhumroo for the 1961 film Jhumroo. He then went onto produce and direct the 1964 movie Door Gagan Ki Chhahon Mein. He not only wrote the script but also composed the music for the film that was about a relationship about a father (played by him) and a deaf mute son played by his son Amit Kumar.
His two songs Meri Sapnon Ki Rani and Roop Tera Mastana for the 1969 Shakti Samanta movie Aradhana catapulted him into fame. He got his first Filmfare Award for Roop Tera Mastana and established himself as a leading Bollywood playback singer.
Later on came his songs with SD Burman like Phoolon Ke Raang Se from the film Prem Pujari (1969) O Meri Sharmilee from the film Sharmilee (1971), Meet Na Mila from Abhimaan (1973), concluding with SD Burman's last composed for Kishore Kumar Badi Sooni Sooni hai for the 1975 film Mili. His songs for RD Burman include O Maajhi Re from the film Khusboo, Yeh Shaam Mastaani and Yeh Jo Mohabbat Hai from the 1971 film Kati Patang. His other songs with RD include Raat Kali Ek Khwab Mein Aay from Buddha Mil Gaya (1971) and Chingari Koi Bhadke from the movie Amar Prem, Jab Bhi Koi Kangana from the 1986 film Shaukeen. Kishore also sang a number of semi classical songs like Hamien Tum Se Pyaar Kitna from Kudrat and Meri Naina Saawan Bhadon for the film Mehbooba. With Asha Bhosle and Lata Mangeshkar some of his duets include Panna Ki Tamanna from the 1973 movie Heera Panna.
With the composer duo Laxmikant Pyarelal his song list included Mere Naseeb Mein Aye Dost from Do Raste, Mere Dil Mein Aaj Kya hain from the movie Daag, Naach Meri Bulbul from Roti and Chal Chal Mere Haathi for Haathi Mere Saathi. Then came his duets with Mohammed Rafi for films like Dostana( Salamat Rahe Dostana) and Ram Balram6( Yaar Ki Khabar Mil Gai). With Alisha Chinoy he sang a duet Kaate Nahin Katate Yeh Din Ye Raat in the 1987 film Mr India, while with Kalyanji Anandji he recorded songs like Zindagi Ka Safar and Jeevan Se Bhari Ter Aankhien from the movie Safar. Some of his more famous songs include with Laxmikant Pyarelal include O Saathi Re from Muqaddar Ka Sikander and Pal Bhar Ke Liye from Johny Mera Naam. Incidentally, Pal Bhar Ke Liye was also used in an episode of the Simpsons entitled Kiss Kiss Bang Bangalore.
With Bappi Lahiri, some of Kishore's songs that are more famous include Pag Ghungroo Bandh from Namak Halal (1982), Manzilen Apni Jagah hai from the 1984 movie Sharabi. In fact he made a number of Bengali songs with Bappi Lahiri which include Chirodini Tumi je Amar from the 1987 film Amar Sangee and E Amar Gurudakshina from the movie Guru Dakshina in the same year.
Trivia
10 Interesting facts about Kishore Kumar
1. Kishore learnt yodeling style of singing by listening to his Brother Anoop Kumar's Austrian records.
2. Kumar produced, directed, acted & composed the music for Jhumroo (1961), and wrote the lyrics for the film's title song, Main Hoon Jhumroo.
3. He was the Highest Paid Indian Playback Singer from 1970-1987.
4. When he refused to endorse former Indian Prime Minister's 20 point Program during the 1975-1977 Emergency, he was banned from the Government-controlled media: All India Radio and Vividh Bharati.
5. Kishore made a record by being the only singer to have sung in more than 90 films for a single hero. Kishore sang in 91 films for Rajesh Khanna. He sung 327 duets with Lata Mangeshkar.
6. Along with Kalyanji Veerji Shah, he introduced electronic music to Bollywood.
7. Kishore Kumar had put a 'Beware of Kishore' sign at the door of his Mumbai's Warden Road apartment. Previously, at his doorstep in MP, he had put a board 'Mental Hospital' instead of the family's name plate.
8. He was a big fan of Alfred Hitchcock films.
9. Sony TV organized a television singing contest called K For Kishore to search for a singer like Kishore Kumar.
10. Kishore died on the birthday of his eldest brother Ashok Kumar.
Siblings
Kishore Kumar was the youngest of four siblings; the other three were Ashok (the eldest), Sati Devi, and Anoop. Sons: Amit Kumar (with Ruma) and Sumit Kumar (with Leena).