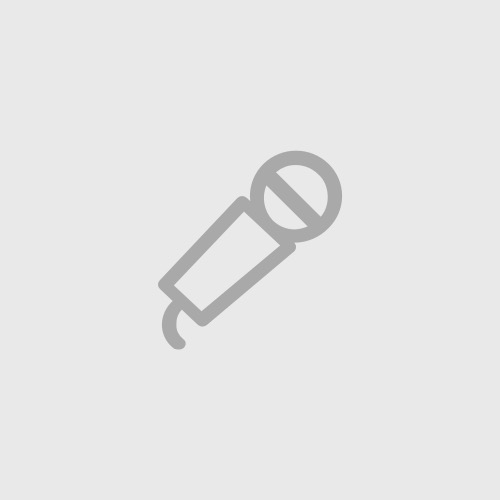 Some content courtesy of Wikipedia.
Born
November 7, 1954
Introduction
Kamal Haasan has donned many hats. From starting as an actor, he has acquired success in every field like singing, directing, producing and so on. His professional life has been a very interesting one with a number of awards in his kitty. Father of two beautiful daughters, Kamal Haasan is continuing his ardent journey with the same dedication and inclination that he did several years ago. He has never shunned back to try something new. This enthusiasm has made him what he is today – a superstar who runs a production company, Rajkamal International.
Career
Kamal Haasan was born in a middle class Tamil family in 1954. His native place is Paramakudi. His father, D.Srinivasan was a criminal lawyer, while his mother, Rajalakshmi, was a homemaker. Kamal started his schooling at his native place, but later moved to Chennai. His father supported Kamal Haasan's passion for films and theater.
He debuted as a child artist in a Tamil film, 'Kalathur Kannamma' for which he was awarded the National Film Award for his outstanding performance. He never looked back since then. Destinty favoured him as he started getting lucrative offers from big banners with famous stars like Shivaji Ganesan. Soon audiences noticed his hard work. After taking a brief hiatus from films to continue his education, Kamal came back with a few budget films in 1972 where he did cameos for superstars. He soon ended this profile and finally moved to mainstream cinema as a Hero.
In 1974, he received the first Filmfare regional award for the movie, Malayalam film 'Kanyakumari'. His movie, 'Apoorva Raagangal' is a saga of age-gap relationships that is directed by K. Balachander. The ace director collaborated with Kamal Haasan and the duo then gave blockbusters like 'Avargal' in 1977 for which he was awarded the first Tamil actor award.
He came in movies like 'Moondru Mudichu', with superstars Rajnikant and Sridevi. Kamal became a heartthrob in the late 70s. His was paired with Sridevi for the film 'Guru' in 1980. He made his 100th career film appearance with Raja Paarvai, a 1981 film that marked his debut in film production.
His next role of an aggressive lover in 'Ek Duje KeLiye' was another successful film that was also his first hindi-language film. The movie was a remake of his previous Telugu-language film, K. Balachandar's 'Maro Charithra'. Kamal Haasan won the National award in Balu Mahendra's 'Moondram Pirai' for the best actor with his role of a schoolteacher who takes care of a mentally retarded girl.
Haasan continued coming in Hindi language films until 1985. The film Saagar won him the Filmfare Best actor award and the best supporting actor award, making him the first actor to win two awards for a single film. He played as a man in love with a woman but unable to confess his love, loses her to his friend.
His recognized role in Mani Rathnam's film 'Nayagan', release in 1987 that gathered popularity. The movie is loosely based on the real-life of Bombay underworld don Varadarajan Mudaliar, and brings to light the struggle of South Indians living in Bombay. The film secured the Indian National Award for his performance where he was nominated as the Best Foreign Language Film for The Academy Awards in 1987. It was also included in the Time top 100 movies list.
In 1987, Singeetam Srinivasa Rao'a silent, black comedy film Pushpak Vimana garnered highly positive reviews, and remained a box office hit for 35 weeks in Bengaluru. His next film, Apoorva Sagodharargal became Haasan's first attempt at playing a triple role. He played the role of a dwarf, making him the first Indian actor to attempt such a role.
His controversial film, 'Hey Ram', was centered on the assassination of Mahatma Gandhi.
Awards and Recognition
Kamal Haasan began his journey with tinsel town at a very young age. He was barely six when he received his first award for 'Kalathur Kannamma', which was for his debut film released in August 1959. The young Kamal plays the role of an innocent son who is forced to grow under the poor conditions of an orphanage. He received the 'President's Gold Medal' award for his brilliant performance.
His career has been shining since then. He has done 200 films in 52 years that have been appreciated and recognized by people. His magnificent performances have won him recognitions and awards. He discovered his love for scriptwriting when he wrote a story at the age of 18 for 'Unarchigal' in 1976. The film was a huge success that inspired Kamal to continue writing for films. In 1983, he was awarded the Best actor award for the movie 'Moondram Pirai'.
His love for theatre can be reflected in his most loved film, 'Pushpak Vimaanam', released in 1987. The silent movie displays a romantic saga of a struggler and a magician's daughter. Although the movie was a black comedy, it was a huge hit with people.
Later, in 1988, he received the best actor award for his movie 'Nayagan' and for 'Indian' in 1997. He also received the Best Producer award for the movie 'Thevar Magan' released in 1992. His comic side was displayed in 1997 with his movie, Chachi 420, a Hindi re-make of Mrs. Doubtfire. He got the award for the best actor in a comic role.
Other awards that followed were best actor award for 'Saagar', released in 1985. He got the best storywriter award for the movie, 'Virasat', released in 1997. Kamal Haasan was recognized at the International level as well, where he was awarded the Best Director award in focus award for the film 'Virumaandi' in 2004. His movie, 'Hey Ram' was awarded the International Film Festival Rotterdam Director in Focus award in 2000.
Personal life
While his professional life was a huge success, his personal life had some setbacks, that have been exploited by media. He married a South Indian actress Vani Ganapathy, but divorced her to marry another famous actress of the Hindi film industry, Sarika who gave him two daughters, Akhara and Shruti Haasan. Later, he divorced Sarika too, to marry another Indian film actress, Gauthami.