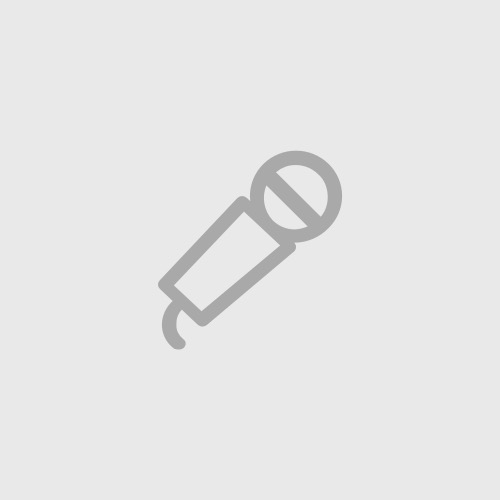 Some content courtesy of Wikipedia.
Born
July 18, 1971
Introduction
Sukhwinder Singh created his magic by singing the popular dance hit song Chhaiyya Chhaiyya for the Mani Ratnam movie Dil Se in 1998, for which he received the coveted Filmfare Best Male Playback Singer Award. Ever since then, his songs and awards, especially in collaboration with AR Rahman continued to follow with songs like Haule Haule from Rab Ne Bana Di Jodi (2008), and the ever-popular Jai Ho from Slumdog Millionaire (2008) which went on to win an Oscar and a Grammy Award.
Early life
Born in Amristsar, Punjab, Sukhwinder started singing from his childhood years. At the age of eight, Sukhwinder took to the stage and sang a Lata Mangeshkar number Sa re ga ma pa, pa, pa, ga ma re, ga re mere sang mere saajna, from the 1970 movie Abhinetri. In the mid 1990's he went off on a world tour to get himself exposed to the various styles of music. On his return, he released a Punjabi album called Munda Southhall Da with T. Singh and joined Laxmikant-Pyarelal's troupe to become a music arranger. He then headed off to South India to look for opportunities, where his first film was Rakshagan.
Entry to Bollywood
Sukhwinder's first song in Bollywood, Aaja Sanam (composed by Laxmikant Pyarelal) in the movie Khilaaf (1991) did not gain much popularity. However, his award winning song Chaiyya Chiayya for the movie Dil Se (1998) was a huge hit. Soon his songs in films like 1947 Earth (1998), Biwi No 1 (1999), Daag (1999), Dillagi (1999), Jaanwar (1999) and Thaksak (1999) proved to be big hits. In the millennium years, he followed it up with hit songs in movies like Moksha (2001) Tere Naam (2003), Musafir (2004), Shabd (2005), Taal (2005), Om Shanti Om (2007), Chak De India(2007) and Black and white (2008). Later, his songs in Dabangg (2010) and Housefull 2(2012) also proved to be popular and soon he became a household name throughout India.
He has also provided playback voice for many Bollywood stars like Abhishek Bachchan, Ajay Devgan, Akshay Kumar, Anil Kapoor, Arjun Rampal, Kunal Kapoor, Ranbir Kapoor, Ritesh Deshmukh, Rohit Roy, Salman Khan, Sanjay Dutt, Sharukh Khan, Sunny Deol, Shabbir Ahluwalia, Tusshar Kapoor and Vivek Oberoi.
Some of his recent songs like Makhna, Kastoori and Nach Baliye are from the 2014 released movies like Million-Dollar Arm, Izhaar Maine Kiya Nahi and Kahin Hai Mera Pyar respectively.
Collaboration with AR Rahman
Most of his hit songs were in collaborations with AR Rahman, in which the list includes Chhaiyya Chhaiya and Ramta Jogi, Ni Main Samajh Gayee, and Taal Se Taal Mila from the movie Taal. His other hit songs with AR Rahman include Ruth Aa Gayee Re, Raat Ki Daldal Hain and Yeh Jo Zindagi Hain from Earth and Jaane Tu Mera Kya Hai from Jaane Tu... Ya Jaane Na, Aayo Re Sakhi, Bhangari Morori and Piya Ho from the movie Water in 2005.
His song Ruth Aa Chinnamma Chilakkamma for the film Meenaxi (2005) also proved to be popular. One of his other hit song was Thok De Killi from the 2010 movie Raavan. His most popular song with AR Rahman was Jai Ho from Slumdog Millionaire. He also went on to record a couple of Tamil songs for AR Rahman like Lucky Lucky for Ratchagan (1997) and Thiruvallikkeri Rani for the 2004 movie Udhaya.
Two of his Awards like the Filmfare Best Male Playback Singer Award for Chhaiyya Chhaiyya and Jai Ho were also in collaboration with AR Rahman. Jai ho won an Oscar Academy Award for the Best Original Song and a Grammy Award for the Best Song Written for a Motion Picture, Television or Other Visual Media in 2010.
Recognition & Awards
He won the Filmfare Best Male Playback Award for the song "Chaiyya Chaiyya" from the movie Dil Se, the music of which was by A R Rahman and for the song "Haule Haule" from the movie Rab Ne Bana Di Jodi, the music was composed by Salim Sulaiman.
Critics' Choice Award for the song Jai Ho also won an Oscar Academy Award, for Best Original Song. It also won the Grammy Award for Best Song Written for a Motion Picture, Television or Other Visual Media (2010).