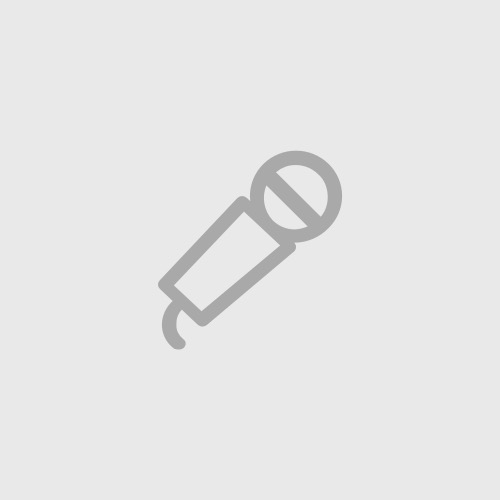 Some content courtesy of Wikipedia.
Born
July 22, 1923
Introduction
The magic of Mukesh's soulful, golden voice is from a different era. However, the legendary singer and his songs like Maine Tere Liye from the film Anand, and Kabhi Kabhie Mere Dil Mein Khayal from the film Kabhi Kabhie remain immortalized in many hearts.
Early Life
Mukesh was born in the pre-independence era, in Delhi. His first music teacher who actually came to teach Mukesh's sister, found Mukesh listening from the adjoining room and made him his student. After passing out from 10th grade, Mukesh worked briefly for the Department of Public Works where he perfected his voice. Soon, a distant relative called Motilal noted Mukesh's singing during his sister's wedding and took him to Mumbai for further training under Pandit Jagannath Prasad. In Mumbai, he got a role as an actor cum singer for the film Nirdosh in 1941. His first song was Dil Hi Bujha Hua Ho To…in the movie Nirdosh. His first song as a playback singer was Dil Jalta Hai To Jalne De for the movie Pehli Nazar. From his early days, Mukesh was a big fan of K. L. Saigal and imitated his voice. When K.L. Saigal heard this song, he was astonished to hear the voice and said he didn't recall singing that song.
Entry into Bollywood
To get over his stereotyped Saigal style singing, music director Naushad Ali helped Mukesh develop his own style. Some of his songs for Naushad were for films like Anokhi Ada (1948) and Mela (1948). His famous song in Mela was Gaye Ja Geet Milan Ke . Soon Mukesh sang songs like Jhoom Jhoom Ke Nacho Aaj, and Tu Kahe Agar for the 1949 movie Andaz wherein he was the voice for Dilip Kumar while Mohammed Rafi sang for Raj Kapoor.
In that era, his hit songs included Jeevan Sapna Toot Gaya in Anil Biswas's Anokha Pyar (1948), Yeh Mera Diwanapan Hai in Shankar Jaikishan's Yahudi (1958) and Suhana Safar Aur Yeh Mausam in Salil Choudhury's Madhumati (1958). Here onwards there was a role reversal, wherein Mohammad Rafi was preferred as the ghost voice of Dilip Kumar, and Mukesh became the ghost voice choice for Raj Kapoor.
After this he did a song for the composer Kalyanji, Naina Hai Jadoo Bhare for the film Bedard Zamana Kya Jaane (1959). Soon, the Kalayanji- Anandji- Mukesh triad was formed to sing hit numbers like Main Hoon Mast Madari for the film Madari (1959), followed by songs like Chhalia Mera Naam, Mere Toote Hue Dil Se and Dum Dum Diga Diga for the movie Chhalia (1960). The triads' hit songs continued with Mujhko iss raat ki tanhai mein for the movie Dil Bhi Tera Hum Bhi Tere (1960) and Hum chhod chale hain mehfil ko for the 1964 film Ji Chahta Hai and Humne tumko pyar kiya hai jitna for Dulha Dulhan (1964).
In 1965, songs like Chal Mere Dil Lehra ke Chal, Ishara and Dheere Se Chalo for the movie Johar Mehmood In Goa, Main To Ek Khwab Hoon and Chand Si Mehbooba Ho from the Himalay ki God Mein (1965) also proved to be popular. Their other songs in the 1969 movie Vishwas included Muskurake Humko Luta Aapne, Le Chal, Le Chal Mere Jeevan Saathi, and Chandi Ki Deewar Na Todi. This was followed up with songs like Mujhe Nahin Poochni Tumse Beeti Baatein in the 1974 film Anjaan Raahein. In total Mukesh sang about 1300 songs.
In between, Mukesh earned a string of Filmfare Awards for his songs Sab Kuch Seekha Humne for the movie Anari (1959), Sabse Bada Naadan Wahi Hai for Pehchaan (1970), Jai Bolo Beimaan Ki for Be-Imaan (1972) and Kabhi Kabhie Mere Dil Mein for Kabhi Kabhie (1976). The year 1974 also saw Mukesh receiving a National Film Award for the Best Male Playback Singer for the song Kai Baar Yuhi Dekha for the movie Rajnigandha.
Death and legacy
Mukesh died of cardiac arrest in Detroit Michigan on August 27, 1976 where he had gone to perform in a concert. Legendary Singer Lata Mangeshkar not only completed the rest of the concert but also brought the body of Mukesh back to India for a grand funeral. Upon hearing of Mukesh's death, a tearful Raj Kapoor remarked 'I have lost my voice' as Mukesh did many of Raj Kapoor's ghost voices.
In tribute to this great singer, many of his unreleased songs were featured in 1977 films like Dharam Veer, Amar Akbar Anthony, Khel Khiladi Ka, Darinda and Chandi Sona. His songs and legacy continued in 1978 in the films like Aahuti, Paramatma, Tumhari kasam and Satyam Shivam Sundaram. The film Satyam Shivam Sundaram was his last film in which he sang for Shashi Kapoor. Mukesh's voice was still heard in the 1980's through many films like Shaitan Mujrim, Premika, Patthar Se Takkar (1980), Sanjh Ki Bela, Maila Anchal (1981), Aarohi (1982), Chor Mandali (1983), Nirlaj (1985), Love and God (1986), Shubh Chintak (1989), and his last known release of Chand Grahan (1997) as the love for his songs continued to dwell in many hearts.
Awards
• National Film Award for the Best Male Playback Singer for the song "Kai Baar Yuhi Dekha Hai"- Rajnigandha (1974)
Filmfare Awards
• For Song "Sab Kuch Seekha Humne" - Anari (1959)
• For Song "Sabse Bada Naadan"- Pehchan(1970)
• For Song "Jai Bolo Beimaan Ki"- Be-Imaan (1972)
• For Song "Kabhi Kabhie Mere Dil Mein"- Kabhi Kabhie (1976)
Bengal Film Journalists' Association Awards
• Best Male Playback Singer - Teesri Kasam (1967)
• Best Male Playback Singer- Milan (1968)
• Best Male Playback Singer- Saraswatichandra (1970)