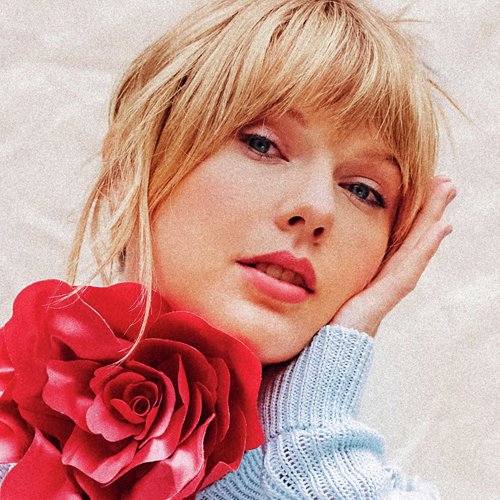 Some content courtesy of Wikipedia.
Born
December 13, 1989
Introduction
Taylor Swift is an American singer and songwriter. A seven time Grammy award winner, Taylor is one of the most successful musical artists of all times. Transcending genres and geographies, Taylor Swift has made herself a brand and a force to reckon with in the music world. Taylor writes her music in the narration style. She likes to sing about her personal experiences.
Taylor Swift became a celebrated artist with the success of her best-selling singles "Love Story", "Our Song" and "You Belong With Me". As of today, Taylor Swift has received numerous awards and recognitions for her contribution to music. Taylor claims that she likes to be politically informed and actively participates in charity work. In her early career, she sported a signature style of wearing a sundress with cowboy boots. Later on, she developed a more refined and mature image to suit the contemplative music she was writing. First Lady Michelle Obama once described her as someone who "has rocketed to the top of the music industry but still keeps her feet on the ground, someone who has shattered every expectation of what a 22-year old can accomplish".
EARLY LIFE
Taylor Alison Swift was born in Reading, Pennsylvania to Andrea Finlay and Scott Kingsley Swift on December 13, 1989. Taylor Swift was so named after the singer James Taylor and also due to her mother's belief that a gender neutral name would be conducive for a business career. She spent her formative years on a Christmas tree farm in Montgomery County. Her family moved to Wyomissing in Pennsylvania when Taylor was nine. During this time, Taylor developed an interest in musical theatre and would receive vocal and acting lessons at Broadway. Shania Twain's music later drew her attention to country music.
Taylor was an ambitious performer since her childhood. She learnt songwriting and playing a three string guitar when she realized that she had to be different from everybody else to make a name in the music world. Taylor was a national poetry contest winner as a child. She translated her poetic talent to song writing. With the help of music manager Dan Dymtrow, Swift got a chance to model for Abercrombie & Fitch, had her original song included in a compilation CD for Maybelline and had meetings with many important record labels.
The Swift family shifted base once again to Nashville, Tennessee to help Taylor pursue a music career at the age of 14. Soon RCA Records offered her an artist development deal and she began doing writing sessions with them. At 15, Taylor felt ready to be launched and therefore parted ways with both RCA Records and Dan Dymtrow. She signed a contract with a start up record label Big Machine Records to start working on her debut album.
CAREER HIGHLIGHTS
In October, 2006 Taylor released her debut album Taylor Swift which sold 39,000 copies in its first week. "Our Song" from the album became the number one country song and received positive reviews from critics. It was with her second release Fearless (2008) that Taylor made a huge impact on the music scene. "Love Story" became the second best-selling country song of all time and showed up at number 4 on the Billboard Hot 100 chart. Another single 'You belong with me' was number 2 on the Billboard Hot 100. Fearless became the best-selling album of 2009 and brought her international fame. 'You Belong With Me' won MTV Video Music Award for Best Music Video. Country Music Associated named her Entertainer of the Year. Taylor followed up the success of Fearless with a 105-date world tour that was attended by nearly a million fans and collected over $63 million. In 2010, Fearless was nominated for eight categories at the Grammy's out of which it won four, namely Album of the Year, Best Country Album, Best Country Song and Best Female Country Vocal Performance. It went on to win many awards and accolades that year, making it the most awarded country music album of all time. The success of Taylor Swift can be fathomed from her inclusion in Time's 100 Most Influential People in 2010.
Taylor repeated the success of Fearless with her third album Speak Now (2010) and her fourth album Red (2012). Like Fearless, she followed up the release of these albums with extensive promotions and a world tour. Both of these albums sold extremely well. Taylor also managed to silence the critics of her music with songs that reflected the depth of her thinking. She moved away from country music genre to introduce elements of rock in her music. On October 27, 2014, her fifth studio album 1989 was released. Described as bold, challenging and timeless, 1989 is Taylor's first pop music release. The album was received positively by critics and achieved commercial success.
TOP 10 HIT SONGS
1. Teardrops On My Guitar – Taylor Swift (2006)
2. We Are Never Ever Getting Back Together – Red (2012)
3. I Knew You Were Trouble – Red (2012)
4. Love Story – Fearless (2008)
5. You Belong With Me – Fearless (2008)
6. Picture to Burn – Taylor Swift (2006)
7. Sweeter Than Fiction – One Chance (2013)
8. Shake It Off – 1989 (2014)
9. 22 – Red (2012)
10. Back to December – Speak Now (2010)