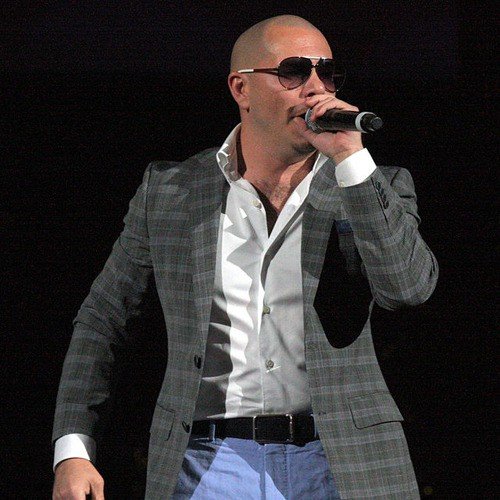 Pitbull
Singer ∙ 34,372 Followers
Introduction
Pitbull is an American rapper and international music sensation who has sold millions of records worldwide. A Cuban American brought up in Miami, Pitbull can speak English and Spanish fluently. He sings in hip-hop, pop and house genres. He started his music career by appearing on the tracks of other artists. Pitbull has collaborated with many mainstream superstars like Usher, Jennifer Lopez, Shakira, Enrique and Janet Jackson. His singles have dominated the charts everywhere in the world and are a constant feature at nightclubs and discotheques. Pitbull is not just a musician but also a savvy business man. He has released a line of fragrance for both men and women and has built a TV production house. His success can be fathomed by the fact that he has millions of fans on social media and his music is downloaded extensively. His sharp suits and catchy rhythms have helped him grow into a pop culture icon.
EARLY LIFE
Pitbull was born on January 15, 1981 in Miami, Florida to Cuban expatriate parents. His parents got divorced when he was very young. His mother brought him up alone but later kicked him out of her house as Pitbull had started dealing drugs just like his father used to. He then spent some time in foster care in Roswell, Georgia. He graduated high school from Miami Coral Park High School. His Cuban pedigree and bringing up in Miami have been cited as two of the strongest influences on him. He incorporates the Miami bass and other local features in his music. References to his home town are strewn across his lyrics. One of his earliest influences is the Cuban poet and independence leader José Martí.
CAREER HIGHLIGHTS
Pitbull released his debut album M.I.A.M.I, an acronym for "Money Is a Major Issue" in 2004 under TVT Records. The album was declared a hit as it reached number 14 on Billboard 200. After the success of M.I.A.M.I, many hip hop artists wanted to collaborate with him. He accompanied 50 Cent and Eminem on their Anger Management Tour. He lent his vocals to songs by other stars. His next album El Mariel was released in October 2006. In the movie Scarface, "El Mariel" was the boat that transported Cuban refugees to America. This album was a strong reference to Pitbull's political beliefs and also a tribute to his Cuban expatriate father, who had passed away in May, 2006. In 2007, his third album The Boatlift was released but did not succeed as well as expected. In 2009, Pitbull returned with The Rebelution which gave smash hits like "I Know You Want Me" and "Hotel Room Service". Pitbull remained a fixture on the charts throughout 2010 with one or the other of his tracks. His 'all Spanish' album Armando was received well by the critics. Planet Pit arrived in 2011 with chartbuster hits like "Give Me Everything" and "Hey Baby". His seventh studio album Global Warming (2012) featured "Back in Time" and "Feel This Moment". His eighth studio album, Globalization was released in November 2014 to rave reviews. Pitbull's musical tracks have gained international fame and acclaim. He views himself as a businessman and claims that the music industry is 10% talent and 90% business. He is well known for his various product endorsements. Most notable are his Kodak and Wal-Mart advertising campaigns. He started his own fragrance in 2013 and became a record producer for Polo Grounds. He calls himself "Pitbull" because he associates with the canine's grit, deadly grip and lack of general acceptability. He wears crisp formal wear at all times. Pitbull worked very hard to make the journey from rags to riches. He hopes to inspire street kids with his music and success story.
TOP 10 HIT SONGS
Timber" – Meltdown (2013) 2. "Blanco" – Fast & Furious (2009) 3. "Krazy" – Rebelution (2009) 4. "I Know You Want Me" (Calle Ocho) – Rebelution (2009) 5. "Bon, Bon"– Armando (2010) 6. "DJ Got Us Fallin' in Love" – feat Usher in Versus (2010) 7. "I'm Off That" – Global Warming (2012) 8. "Hotel Room Service" – Rebelution (2009) 9. "Feel This Moment" – feat Christina Aguilera in Global Warming (2012) 10. "Back In Time" – Global Warming (2012)