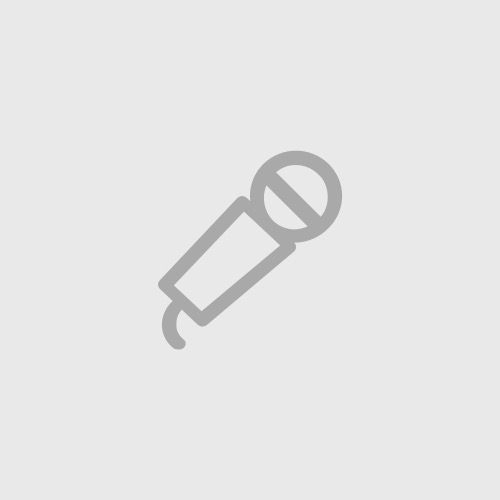 Sonu Nigam Biography
Some content courtesy of Wikipedia.
Born
July 30, 1973
Sonu Nigam is an Indian singer whose songs have been featured mainly in Hindi and Kannada movies. He has also sung many songs in other languages including Odia, Tamil, Assamese, Punjabi, Bengali, Malayalam, Marathi, Telugu and Nepali movies.
Ever since the title track of Kal Ho Na Ho embedded itself in our hearts, Sonu Nigam too, has found a place in it. His song list continues from Sandese Aate Hain to Abhie Mujhme Kahin.
Early Years
Sonu Nigam was born in a Kayastha family in Faridabad. At the early age of four, he joined father Agam Kumar Nigam on stage to sing Mohammed Rafi's song Kya Hua Tera Vaada. He used to accompany his father to sing for weddings and parties. In his initial years, he continued to sing Mohammed Rafi songs often leading him to be called 'a Rafi clone.' He later moved to Mumbai when he was 19 years of age. In Mumbai, he was trained under Hindustani Classical singer Ustad Ghulam Mustafa Khan. Soon after, he started hosting popular TV shows like Sa Re Ga Ma in 1995. In the same year, he sang Accha Sila Diya for the film Bewafa Sanam.
Filmography
Sonu has acted in a number of films like Jaani Dushman: Ek Anokhi Kahani (1995), Kaamchor (1982) and Ustaadi Ustaad Se (wherein he played the role of young Mithun Chakraborty). He had earlier played the role of young Mithun Chakraborty in Hum Se Hai Zamana (1983) and the roles of young Sunny Deol and young Shatrughan Sinha in the films Betaab (1983) and Taqdeer (1983) respectively.
His Songs
His claim to fame came early, with the hit song Sandese Aate Hain for the film Border in 1997. This song won Sonu the Zee Cine Award, the Aashirwad Award and the Sansui Viewers' Choice Award. 2 In the same year, he sang Yeh Dil Deewana composed by Nadeem - Shravan for the movie Pardes, and slowly began to form his own identity.
By 1999, T- Series released one of his most successful albums Deewana, proving his talent for singing romantic songs. Sonu has the ability to sing in Hindi, Nepali, Assamese, Oriya, Chhattisgarhi, Bhojpuri, Kannada, Malayalam, Tamil, Telugu, Marathi and Urdu. He has recorded with Ilyaraja, A R Rahman, Anu Malik, Jatin Lalit, Anand - Milind, Sajid - Walid, Nadeem - Shravan, and Mani Sharma among others. He has also released albums on Hindu and Islamic devotional songs. His songs in the album Budhha Hi Buddha expounds on Buddhist teachings. His other album Jiwala Jiwach Daan in Marathi is based on the life of BR Ambedkar, and contains some of his hit numbers from Bewafa Sanam. His strong affiliation to the songs of the legendary Rafi remained, when he re-released songs from his earlier album Rafi Ki Yaadein with a six-disc collection of 100 songs titled Kal, Aaj Aur Kal in 2007.
Soon after releasing his album Classically Mild, he released a Punjabi single Punjabi Please and then went on to release a 2 disc album titled Rafi Resurrected with music by the City of Birmingham Symphony Orchestra (CBSO) in 2008. He promoted Rafi Resurrected through a three-city tour of England.
By 2009, he toured the US with Sunidhi Chauhan in a concert called the Explosion 2009, and then toured the UK again in a tour entitled All Izz Well in November 2010. His solo album Neene Bari Neeni in Kannada was also a big hit in 2009. In 2011, Sonu collaborated with Laximikant-Pyarelal for the Maestros Concert in which he once again sang Mohamed Rafi songs.
By February 2014, Sonu released an online experimental single Trini Ladki a Chutney track with musical influences from Caribbean and Indian sounds.
Trivia
Sonu Nigam says "Music is a state of mind", here is some interesting trivia from his life:
He has sung over 700 songs in Kannada
He has been ranked no 1 artist in the US Billboard Uncharted charts twice (Sep 7 and Oct 5, 2013)
He has collaborated with Britney Spears on the remix of I Wanna Go Back
In tribute to Michael Jackson whose influence can be seen in Sonu's track Yeh Dil Deewana in Pardes, Sonu released a number that made it to an 18 song global compilation of tribute songs, The Beat of our Hearts • He has also sung with David Guetta in collaboration with Jay Sean
Sonu provided the voice over for the lead character in the Hindi translated version of Alladin (2005) and the voice of Blu in the 2011 Hindi dubbing of the movie Rio
He has reportedly received threat calls from gangster Chota Shakeel to change his event management company for his World Tour 2014