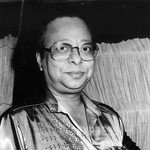 R.D. Burman
Music Director ∙ 21,543 Followers
Introduction
R D Burman was the son of the famous composer Sachin Dev Burman and was born on June 27, 1939 in Calcutta. He was nicknamed Pancham by Ashok Kumar. RD Burman composed his first song when he was 9 years old: Aye meri topi palat ke aa, which was used by his father in the movie Funtoosh in 1956. There was no looking back after his next song composition, Sar jo tera chakraaye which went on to be used in the Guru Dutt movie Pyaasa in 1957 and was a big hit.
His Music Direction
Trained by Ustad Ali Akbar Khan on the Sarod and Samta Prasad on the Tabla, RD Burman also played the harmonica. Initially, he worked as an assistant to his father wherein he assisted in making the musical scores for films like Chalti Ka Naam Gaadi (1958), Kaagaz Ke Phool (1959), Tere Ghar Ke Samne (1963), Bandini (1963), Guide (1965) and Teen Devian (1965). He played the mouth organ in Hai Apna Dil To Awara, the music for which was composed by his father. His first success as an independent music director came in the 1966 movie Teesri Manzil that had six songs sung by Mohammed Rafi. He freely intermingled with great musicians like Santoor player Shiv Kumar Sharma, flautist Hari Prasad Chaurasia, Kersy Lord, Louis Banks and other greats during their jam sessions across India. He even asked for their advice on his compositions. His innovative spirit took many forms, he used soda bottles filled to different levels to create the 'Phook' sound by blowing into them for the song O' manjhi re in the film Khusboo. He asked singer Annette Pinto to gargle in order to produce the background sound in the film song Satte Pe Satta. He used cups and saucers for that tinkling sound effect in the song Chura Liya Hai Tumne Jo Dil Ko. He also blew into beer bottles for the opening beats of Mehbooba Mehbooba in the epic movie Sholay. Some of his famous compositions include Kora Kagaz tha Yeh Man Mera from the 1969 film Aradhana, and other Rajesh Khanna starrer movies like super hit movie Kati Patang in 1970, which featured songs like Yeh Shaam Mastani and Yeh Jo Mohabbat Hai. Incidentally, these two songs made Kishore Kumar famous. In that era, some of his best friends were Rajesh Khanna, Gulzar, Gulshan Bawra, Dev Anand and Kishore Kumar. Soon, he composed music for Dev Anand's Hare Rama, Hare Krishna, which had Asha Bhosle's Dum Maro Dum and Shakti Samanta's Amar Prem recalled for many hits including Lata Mangeshkar's Raina Beeti Jaaye. His first Filmfare Award nomination came for the 1971 movie Caravan, which featured a cabaret song by Helen –Piya Tu Ab to Aajaa. His composition Kya Hua Tera Wada from Hum Kisi Se Kum Naheen got singer Mohammed Rafi the National Film Award for the Best Male Playback Singer in 1977. His successes continued until the very end and he won the last of Filmfare awards posthumously for the music score of 1942: A Love Story (1994) which was released after his death. And oh yes, there is one evergreen composition that is still sung at stag parties: Yeh Yeh Dosti Hum Nahin Todenge!
First Hit Movie
Teesri Manzil (1966)
Hit Films Soundtracks
R. D. Burman composed musical scores for 331 movies, Hit Films include, - Chalti Ka Naam Gaadi (1958), - Kaagaz Ke Phool (1959), - Tere Ghar Ke Samne (1963), - Bandini (1963), - Guide (1965), - Teen Devian (1965), - Seeta aur Geeta (1972),
Awards And Recognitions
Though Burman laid the foundation for numerous Bollywood music directors to pave the path for the future of music in Bollywood cinema, he was awarded a total of only three Filmfare Awards, one of which was awarded posthumously (for 1942: A Love Story). Filmfare Awards 1. Wins • 1983 - Best Music Director - Sanam Teri Kasam • 1984 - Best Music Director - Masoom • 1995 - Best Music Director - 1942: A Love Story 2. Nominations • 1972 - Best Music Director - Caravan • 1974 - Best Music Director - Yaadon Ki Baaraat • 1975 - Best Music Director - Aap Ki Kasam • 1976 - Best Music Director - Khel Khel Mein • 1976 - Best Music Director - Sholay • 1976 - Best Male Playback Singer - "Mehbooba Mehbooba" from Sholay • 1977 - Best Music Director - Mehbooba • 1978 - Best Music Director - Hum Kisise Kum Naheen • 1978 - Best Music Director - Kinara • 1979 - Best Music Director - Shalimar • 1981 - Best Music Director - Shaan • 1982 - Best Music Director - Love Story • 1984 - Best Music Director - Betaab • 1985 - Best Music Director - Jawani • 1986 - Best Music Director - Saagar
Did You Know
• He was nicknamed Pancham by Ashok Kumar because he noted that whenever RD cried, it sounded in the fifth note or "Pa" in the Indian musical scale. Some say that he even cried in five notes. • Before his marriage to Asha Bhosle in 1980, RD Burman was once married to one of his fans, Rita Patel. Rita had laid a bet with her friends that she would get a movie date with RD? • He amade a Latin rock album called 'Pantera' in close collaboration with Jose Flores, it was a huge success in Latin America in the 1980s. • SD Burman used to say that RD often dreamt of tunes while asleep and some of the tunes from dreams lead to songs like Kanchi re Kanchi re and Mera naam hai Shabnam. • Out of RD Burman's 331 released movie scores, 292 were in Hindi, 31 in Bengali, 3 in Telugu, 2 each in Tamil and Oriya, and 1 in Marathi. RD also composed for 5 TV Serials in Hindi and Marathi. • During the recording of 'Hum dono do premee' (Ajnabee) the musicians were on strike. So he improvised the song with emptied-out musical interludes. • In 2003, a musical movie, Jhankaar Beats, was made as a tribute to R D Burman. The movie had many songs sung by singers like Shaan, KK, Amit Kumar, Udit Narayan, Vishal Dadlani and Sudesh Bhonsle.
Top 10 Hit Songs
1. O Mere Dil Ke Chain 2. Yeh Shaam Mastani 3. Yeh Jo Mohabbat Hai 4. Raat kali Ek Khwab Mein 5. Piya Tu Ab To Aaja 6. Dum Maro Dum 7. Kya Hua Tera Wada 8. Kya Yahi Pyar Hai 9. Kuch Na Kaho 10. Mehbooba